With the drought that we are experiencing watering your garden is a real chore.  Drip irrigation is a must in your garden.
Gardening in drought conditions is difficult, especially now that severe water restrictions are in place. The drought has the added effect of increasing the cost of fresh fruits and vegetables, so home gardeners are turning to their own gardens to feed their families. The only problem now is that cannot use hoses and sprinklers to water these cost saving gardens. Buckets are not efficient and the only reason you can use them is that the labour required to carry buckets is the disincentive to water the garden.
With drip irrigation, that issue is solved as you are able to precisely water your plants and there is no wastage.
This is our story on how we saved close on 90% of our farms water consumption as well as thousands of Rands every month.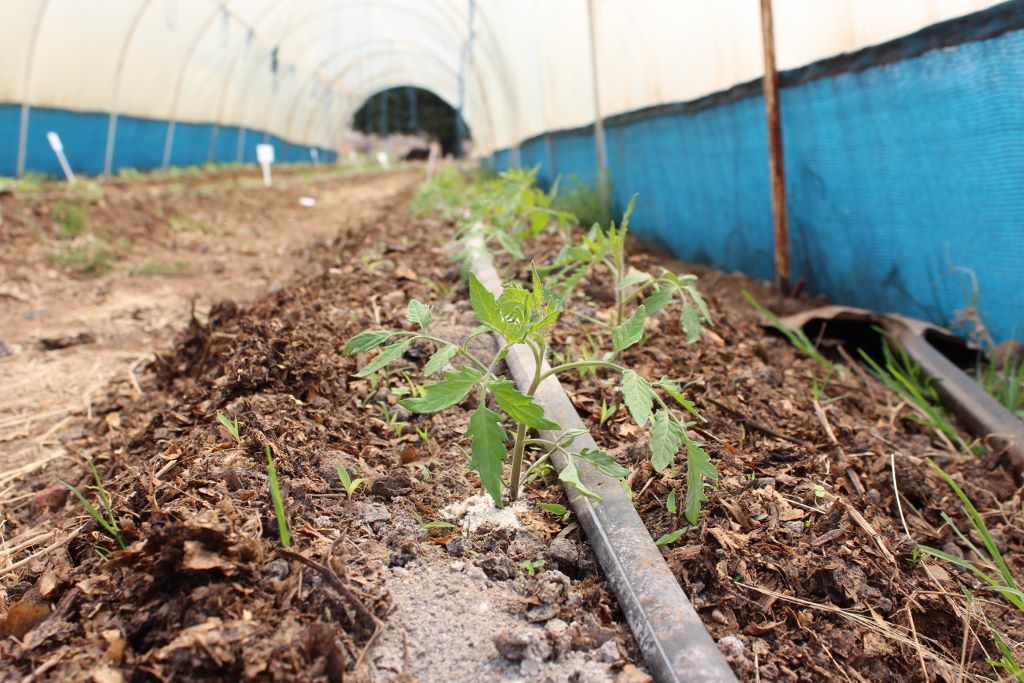 For a long time Livingseeds Farm relied on a patchwork of different sprinkler systems in our fields. These sprinklers where bought with small fund allocations, as and when we needed to expand. They were made up of 3 or 4 disparate makes that just never did exactly what we needed them to do.
As we irrigated from a borehole, if we needed to run the sprinklers, it would run directly off the borehole pump. So, if we wanted to water just a small section the borehole pump ran. We found that to 'save' on the electricity that was being used, we would actually over-water certain sections, and this had its own set complications with diseases, over-watering etc.
In the spring of 2010 we made the move from overhead sprinklers to drip irrigation. The outlay was painful for the first month, however it was a real eye-opener over the next few months. We also doubled our planting area at the same time, as I figured that we may as well just bite the bullet and roll out a larger drip system in one go.
Immediately our Eskom bill dropped by R5k per month (note that this was pre Eskom rate hikes) and the amount of water we required to irrigate dropped by 80%! Yes an 80% water reduction on double the land use. (We have since installed a solar borehole pump, further reducing our Eskom dependency, but that's a different story)
Combined with a regular and heavy mulching regime, drip irrigation could see you saving close on 90% of your vegetable garden watering bill.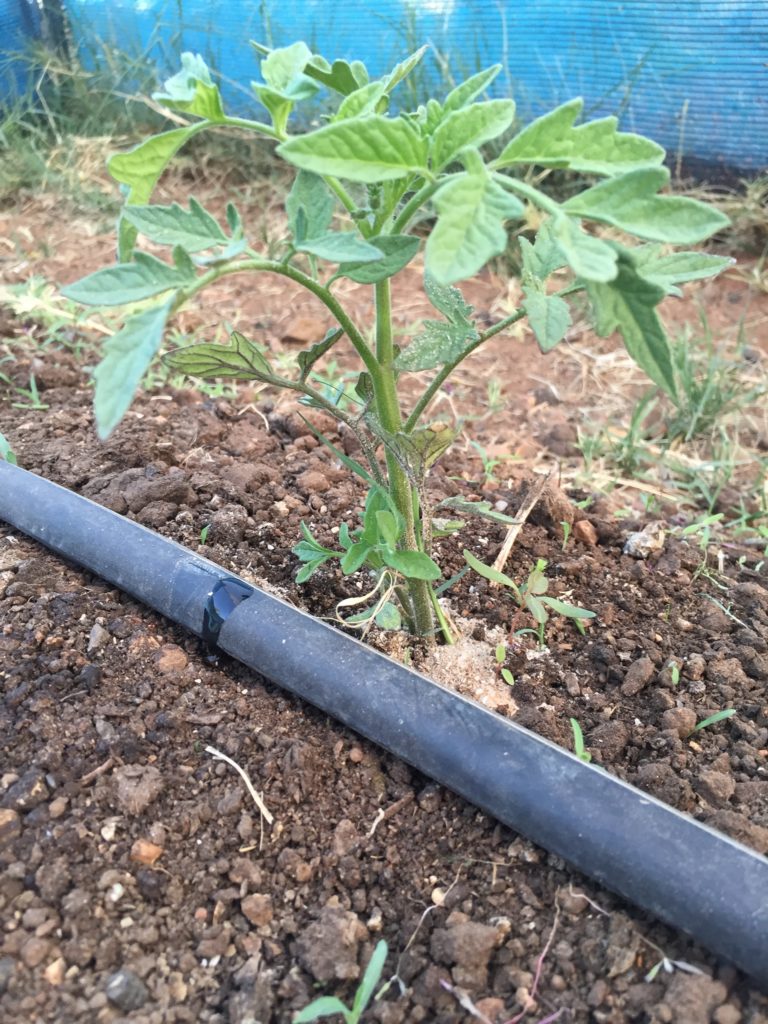 So, to say that we are a little biased when it comes to drip irrigation is an understatement.
Our system has been designed around agricultural grade drip system. We have used this grade system on Livingseeds Farm from the last 6 years and apart from the occasional punctured line, they are still operating flawlessly. Our winters can drop to -15 and our summers peak at 40+, so you can rest assured that this is not a cheap retail grade drip system.
The emitters run at 1lt per hour at 1 bar, the water is directed at exactly the point that you want it and there is no wastage.
Because it only runs at 1 bar, there is no need to open your tap to full pressure, just a slight opening of your tap will give you more than enough pressure to run this system.
The kit comes with a full colour 13 page manual that will help you install your drip system in a matter of hours.
3 sizes are available.