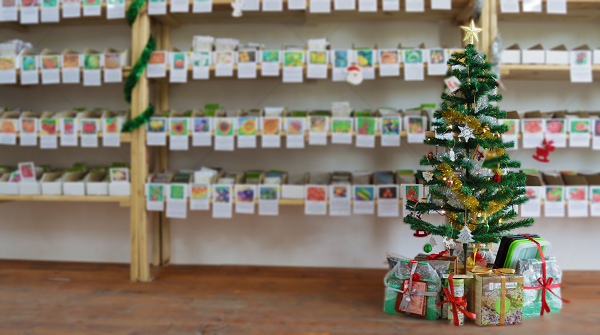 We all know gardening can be all consuming, it can be difficult to drag your partner, parent or even yourself out of the garden during the holiday season, to set up in the kitchen, lounge or the garden for some quality time, good food and relaxation.
It has been a tough year for many and for a lot of us, our gardens have helped us through it all! That much needed therapy session with your budding plants, putting wholesome food on your table, taking out your frustrations while ripping out those weeds, helping you to feed your family and perhaps a few extra hungry mouths, and so much more.
It might seem hard to take a small break from your garden now….Your harvests are coming in, you need to clear out that patch of weeds you've been meaning to get to, or plan out your next planting, and we encourage you to do just that, but do it early, do it now! Don't wait until the last minute, give up and feel guilty when you sit outside, braaing through your holiday, your garden looking on in sorrow. Follow our simple steps and reward yourself with a holiday. Trust me, you deserve it!
For your garden to run smoothly this holiday season here are some tips and tricks:
#1 Weed! Weeding is not the most exciting activity, however, doing it for a mere 15 minutes a day will drastically change the way your garden looks and feels. It is also one of the biggest problems faced when you go on holiday or leave your garden alone to celebrate with your family….you end up coming back to a jungle of weeds. Clearing out your weeds will also help reduce your pest load. So, pop on some Christmas music and get those fingers to work.
#2 Mulch, after your weeds are under control apply a thick layer of mulch to your garden. This will help suppress weed growth, ensure that your soil maintains moisture and if the person watering your garden forgets, your plants will not be put under too much stress.
A good mulch consists of any dried organic matter, applied as thickly as you can. Shoot for 5-10cm of mulch.
#3 Feed your plants with the relevant Talborne Organics fertilizer before you leave, to ensure your plants have adequate nutrients, they deserve a Christmas dinner too!
Vita Grow – For root crops and the stimulation of root growth in new transplants.
Vita Green – For any leafy greens.
Vita Veg – For a general fertilization, usually mid-season.
Vita Fruit & Flower – For all fruiting and flowering plants and plants in heavy production.
#4 Do a major harvest of all fruit, even unripe. Donate your bounty to charity or give them to friends and family. This will ensure that the plants pick up production while you are away, celebrating, or lazing on the couch, and you will come back to a great harvest instead of heaps of vrot fruit.
Some great gift ideas will come from pickling, canning, or just bundling up some of your freshly harvested veg.
The Livingseeds favourite from Sean:
Sean's Chilli Pickle Relish
This is a raw pickle, the only thing that is cooked is half of the onions.
1 Cup Yellow Mustard seed (Our sprouting seed works well)
5 Cups Brown Sugar
3Lt Brown Grape or Malt vinegar
800 ml Chopped garlic
10 onions sliced thinly, fried to transparent stage in olive oil.
10 onions, raw, sliced thinly into strips
1 1/2 cups salt
100g Tamarind
250 ml Lemon juice
Approx. 4 kgs of mild chillis (both red and green) sliced into rounds
Chillies can be de-fuzed by removing a % of the seeds, we generally do not add any loose seed that falls out and just keep what is in the rounds.
Method:
Heat 2 cups of vinegar, add the tamarind, dissolve and strain. Discard bits.
Place everything in a plastic sealable container. Except onions.
Using a stick blender, roughly blend half of the mix.
Now add onions.
Wait 2 weeks and bottle.
Put bottles in the sun turning every day for a week. Keep bottle in a dark place until ready for use.
To use, roughly drain the vinegar leaving about 1/5th vinegar in the bottle and add olive oil, shake and use as a relish basically on anything.
This recipe is original and supplied by Sean Freeman of Livingseeds.
There are so many great recipes out there, here are some of our favourite resources linked below:
For your marrows:
For your tomatoes:
For your cucumbers:
For a seasonal piccalilli:
We recommend cucumbers, cauliflower, carrots, onions and whatever you fancy and have an excess of.
For herbs:
For basil pesto:
Pine nuts can be substituted with other nuts or sunflower seeds.
Some fun festive refreshments can be made using fresh cucumbers, garden huckleberries, gooseberries, jelly melon pulp, borage flowers, fresh chillis, or tomatillos.
The beauty of growing your own, is the ability to walk into the garden and decide what you can put together based on what you have ripe and ready in that precise moment.
Have fun with what you grow, the joy is in the journey….